| | | | |
| --- | --- | --- | --- |
| | SubSpace Static. Volume 6. Issue 7. | | |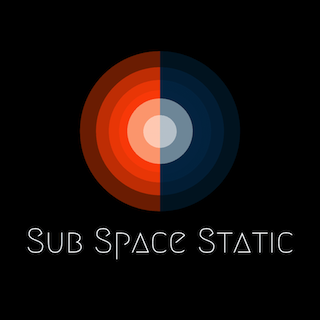 *** Inter Galactic News ***

Empire - DEN action grinds to a halt

After months of tension relations between the Empire and the Dewiek Nation, which rose to several large scale fleet actions ending in the DEN losing over 60 Direwolf warships in Solo, things appear to have moved from antagonistic to unfriendly. With the Solo system being a particular issue an agreement has been reached between the Wolf Mother of the DEN and Xavier Fox of the GTT. Since this things have become very quiet, not just because the shooting has stopped, but also because my reporters have been on their summer holidays.<!...>

SSL continue to cause havoc

TOAD and his highly trained, yet small forces, continue to probe the DEN and FET for weaknesses. We attempted to translate some of TOADs ramblings to get an actual picture of events, but in the end decided that is was ultimately pointless trying to pick out the finer details. What is clear is that his forces are very active and are still causing trouble for some of the larger affiliations. Quite an achievement when you consider the SSL is probably one of the smallest affilations that exists.

Surge in pirate attacks

Recent reports have shown a spike in pirate attacks recently. All beings are reminded to be on their guard when leaving their ships sitting around while perusing their favourite galaxy wide top news publication (The SSS naturally) as this period of inactivity may lead to you losing not only your life, but also your ship.

The GCE have very recently fought off an attack and Krell lost a ship despite a warship escort.


*** Affiliations ***

AFT Association of Free Traders (54) - Marion Tweedy
BHD Brotherhood () - de Molay
CIA Combined Intelligence Agency (64) - Laton CIA
DNA Displaced Natives Asylum (66) - DNA people
DTR Detinus Republic (58) - Morley Decker
DEN Dewiek Elder Nation (67) - Urd
DOM Dominion (57) – positions for sale, via the EEM!
FCN Falconian Republic (70) - Bacran
FEL Felini Tyranny (49) - Juris
FLZ Flagritz Republic (47) - Kayxaer
FET Frontier Exploration & Trade (56) - Cu Chulainn
GRC Gracians (13) - HG1
GTT Galactic Trade & Transport (52) - Xavier Fox
GCE Garcia Enterprises (4) - Neil
HEX Hexamon (23) - Ando
IMP Imperial Services (51) - Jack Jones
KRL Krell (30) - Namica
KRT Krell of the Reverence Temple (37) - Kal Torak
KST Kastor Kastorians (12) - Kastor
MZC Mizuchi Combine (86) - Mizuchi
MOH Mohache (73) - Listens
MIC Mohache Independent Commune (76) - Sleeps with Dragons
NLF Naplian Liberation Front (38) - NLFHQ
RIP Regularly Involved in Piracy - Githyanki
RRH Roy Robert Holdings (39) - Roy Roberts
SMS Stellar Mining and Smelting (53) - MikhailM
USN Ulian Stellar Nation (34) - Oeipus Prime
WMB Wimble Nations (25) - zz

* Leader MAY be inactive, affiliation may be active
** Affiliation has no leader but this is the only known contact

NPC / FoC: ARC, CIV, CGT, FRE, HBO, HEF, IND, ISP, JCN, MEK, MRC, PIR, PRV, TCA, TRN, KAS

Inactive: ANT, COD, DOM, HVE, IDC, RIP, RCF, SKW, TAG

Deceased: CAL

*** Submission ***

By private message to The Editor or via Mica if you prefer to remain anonymous.