| | | | |
| --- | --- | --- | --- |
| | Sub Space Static: Volume 6. Issue 2. | | |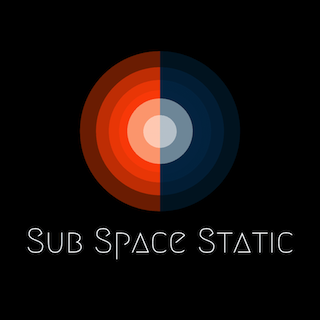 ***** Inter Galactic News *****

New pirate threat rocks Corward Arm.

Several large pirate ships have been spotted in outer rings of Corward systems. Reports forwarded to us at the SSS allow us to exclusively tell readers that traders should keep their wits about them when moving through these areas.

No existing pirate menace has yet claimed ownership.

In a possibly unrelated event one of the FET cartel members claimed nothing was happening in the outer ring of Coptov shortly afterwards. But it could be that they are still trying to catch Empire backed pirates and have nothing to do with the new sightings.<!...>


Dewiek Nation pounds Felini base.

Reports have come in of a recent attack by the DEN on those lovable fur balls from the Pridelands. A significant Dewiek fleet engaged the FEL base and shocking images have been released of the base suffering considerable damage.

The Felini have been in touch with us here at the SSS, but only mentioned an error about reporting who was Tyrant. Clearly an opportunity to spread some propaganda was missed there.


DNA vote in new leader.

News of the new DNA leader has emerged after a lengthy interview was broadcast from the Aladdin system regarding the recent election. It was a hard fought and complicated vote that went on for some time. It seems the DNA are still reeling from the death of their former leader, Mr Wodenzoon. But hopefully with this new appointment they can get back onto dealing with the most pressing issues facing the Naplians.

To save you time, Chairman Tonton won. He's still in charge. Not much will probably change.



*** Affiliations ***

AFT Association of Free Traders (54) - Marion Tweedy
CIA Combined Intelligence Agency (64) - Laton CIA
DNA Displaced Natives Asylum (66) - DNA people
DTR Detinus Republic (58) - Morley Decker
DEN Dewiek Elder Nation (67) - Urd
DOM Dominion (57) - bcd
FCN Falconian Republic (70) - Bacran
FEL Felini Tyranny (49) - Mrrshan
FLZ Flagritz Republic (47) - Kayxaer
FET Frontier Exploration & Trade (56) - Cu Chulainn
GRC Gracians (13) - HG1
GTT Galactic Trade & Transport (52) - Xavier Fox
GCE Garcia Enterprises (4) - Neil
HEX Hexamon (23) - Ando
IMP Imperial Services (51) - Jack Jones
KRL Krell (30) - Namica
KRT Krell of the Reverence Temple (37) - Kal Torak
KST Kastor Kastorians (12) - Kastor
MZC Mizuchi Combine (86) - Mizuchi
MOH Mohache (73) - Listens
MIC Mohache Independent Commune (76) - Sleeps with Dragons*
NLF Naplian Liberation Front (38) - NLFHQ
RIP Regularly Involved in Piracy - Githyanki
RRH Roy Robert Holdings (39) - Roy Roberts
SMS Stellar Mining and Smelting (53) - MikhailM
USN Ulian Stellar Nation (34) - Oeipus Prime
WMB Wimble Nations (25) - zz

* Leader MAY be inactive, affiliation may be active
** Affiliation has no leader but this is the only known contact

NPC / FoC: ARC, CIV, CGT, FRE, HBO, HEF, IND, ISP, JCN, MEK, MRC, PIR, PRV, TCA, TRN, KAS

Inactive: ANT, BHD, COD, HVE, IDC, RIP, RCF, SKW, TAG

Deceased: CAL

*** Submission ***

By private message to The Editor or via Mica if you prefer to remain anonymous.