| | | | |
| --- | --- | --- | --- |
| | Sub Space Static: Volume 6. Issue 1. | | |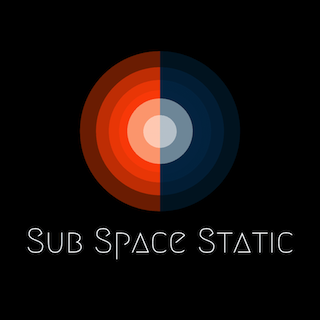 ***** Inter Galactic News *****


DEN continue to shoot innocents

The Dewiek have made themselves busy shooting at the peaceful and innocent traders of the SSL. Leader of Solar Spices and Liquors Mr TOAD has been vocal pointing out that the Beast-DEN are being totally unfair. News of a go-fund-me appeal are yet to surface though.

This office is sure that it must have provided the DEN light relief after picking on the equally defenceless Felini. Word is that the DEN faced such an uphill struggle in these recent actions they had to take up Felini inter-breeding to provide some entertainment as the battle reports were rather boring.<!...>


Empire ready for war

The Empire affiliations are mobilising for war against an undecided enemy, aparently. The GTT have been boasting about how many ships they are building. Presumably to scare off anyone from attacking them. Mr Storm from Galactic Trade and Transport has indicated that their "defence" fleet grows by the week. We are left wondering where all the patches are coming from to keep these ships space worthy if they really have that many.

Our experts suggest they don't have quite as many ships as they are claiming after being riddled with AM missiles by the HEX. The HEX have yet to confirm if they have managed to replace all those missiles yet, that must be quite an undertaking.


DTR did something, peripheries recoil in shock

The hive of activity that is the Detinus Republic Senate, which has been quiet for so long and thought of as inactive proved it's really a very interesting place to be recently. After months of procrastination they managed to agree that Yannish Plums are actually a fruit and not a vegetable this week. One leading political was not happy with the decision and has already lodged a formal complaint. So much for democracy. The most exciting thing to happen in the DTR for years.

We at the SSS are hoping excitement about DTR activity will reach critical mass at some point and they will be able to confirm if the PD is active or not. Although the odds are that this will take months for them to decide on.


Welcome to the new Falconian leader

We at the SSS would like to congratulate the new leader of the FCN on taking over the mighty Falconian Empire.
May your leadership be glorious and the nobles on the higher perches not poop on your head.


*** Affiliations ***

AFT Association of Free Traders (54) - Marion Tweedy
CIA Combined Intelligence Agency (64) - Laton CIA
DNA Displaced Natives Asylum (66) - DNA people
DTR Detinus Republic (58) - Morley Decker*
DEN Dewiek Elder Nation (67) - Urd
DOM Dominion (57) - bcd
ERC Eldar Rawk Conclave (83) - RAO*
FCN Falconian Republic (70) - TBC awaiting contact
FEA Felini Elamite Autonomy (60) - Possibly merging into FEL
FEL Felini Tyranny (49) - Kr'Shan
FLZ Flagritz Republic (47) - Kayxaer
FET Frontier Exploration & Trade (56) - Cu Chulainn
GRC Gracians (13) - HG1
GTT Galactic Trade & Transport (52) - Xavier Fox
GCE Garcia Enterprises (4) - Neil
HEX Hexamon (23) - Ando
IMP Imperial Services (51) - Jack Jones
KRL Krell (30) - Namica*
KRT Krell of the Reverence Temple (37) - Kal Torak
KST Kastor Kastorians (12) - Kastor
MZC Mizuchi Combine (86) - Mizuchi
MOH Mohache (73) - Listens
MIC Mohache Independent Commune (76) - Sleeps with Dragons*
NLF Naplian Liberation Front (38) - NLFHQ
RIP Regularly Involved in Piracy - Githyanki
RRH Roy Robert Holdings (39) - Roy Roberts
SMS Stellar Mining and Smelting (53) - MikhailM
USN Ulian Stellar Nation (34) - Oedipus Prime**
WMB Wimble Nations (25) - zz

* Leader MAY be inactive, affiliation may be active
** Affiliation has no leader but this is the only known contact

NPC / FoC: ARC, CIV, CGT, FRE, HBO, HEF, IND, ISP, JCN, MEK, MRC, PIR, PRV, TCA, TRN, KAS

Inactive: ANT, BHD, COD, HVE, IDC, RIP, RCF, SKW, TAG

Deceased: CAL

*** Submission ***

By private message to The Editor or via Mica if you prefer to remain anonymous.